$

35.00
"The internet ruined my life"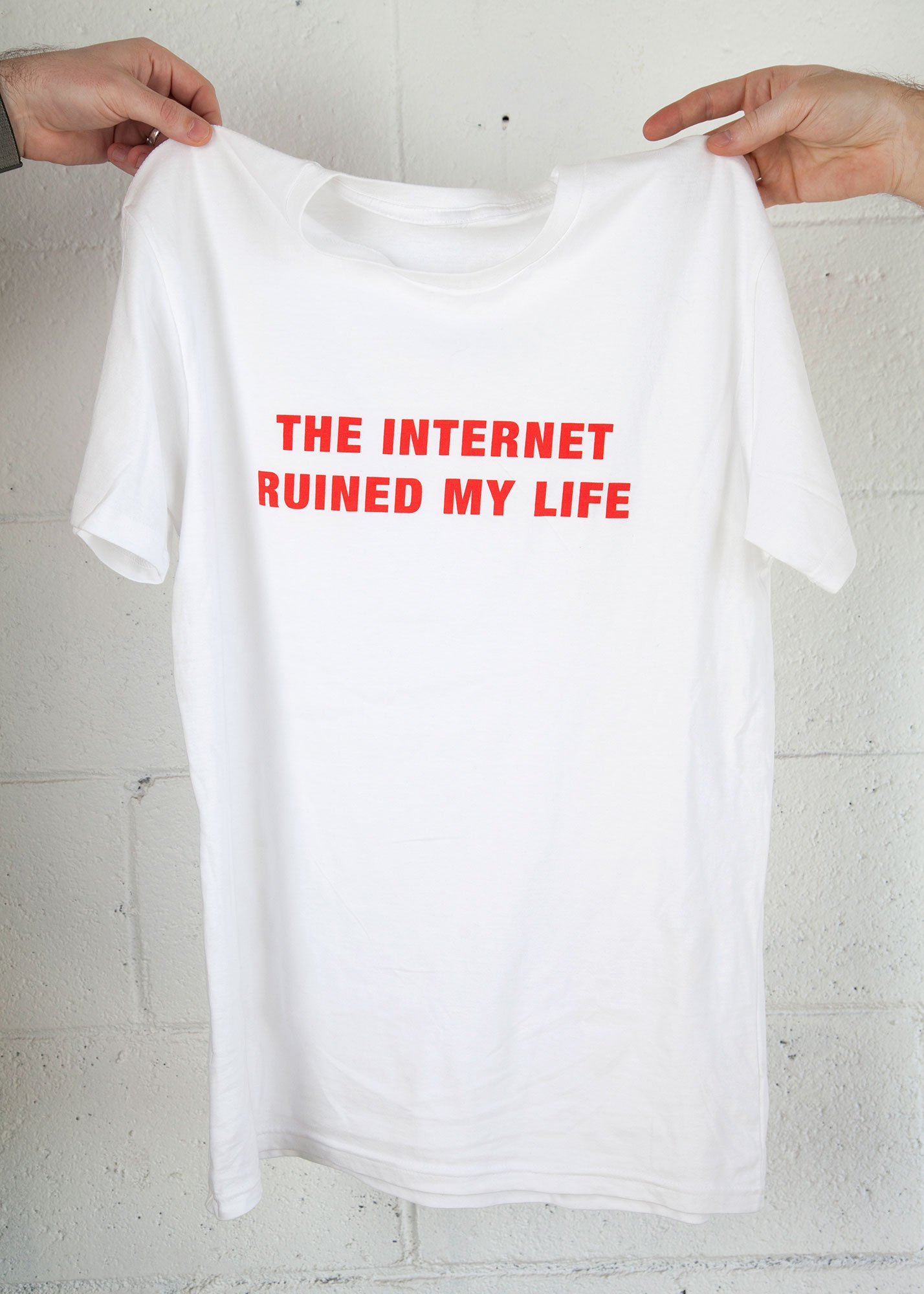 The internet is something we have all learned to live with, or in most cases, something we can't live without. It's a source of infinite knowledge and connects people's lives all around the world. But it is also dark and haunting and can unwillingly suck you deeper and deeper into it's mystery and force you to discover things that can't be undone.
-100% Cotton.
-Printed in Los Angeles.
All sales are final so please review our "Terms" at the bottom of our website before finalizing your purchase.